Due to the current cautions
GOT AN

S.O.E.

BONER?
STATE OF EMERGENCY LOAD?
Extended to JUNE 30
$100 -- Up to 40 MINS

of what's been voted
THE BEST BBBJ IN THE GTA!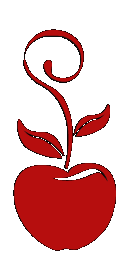 "Your sweet laugh Amy is always a ray of sunshine!
And they say that sunshine is the best disinfectant....
Hmmmm....take that COVID-19!" -- Kherg007
176

for

JULIENNE

seems cosmic in its event.
I'm off to

HOME DEPOT

: having already
had sexy, creamy fun twice this morning,
am prepped to watch the second half of
THE BIONIC DOG PART II

on the original
BIONIC WOMAN

series, drink myself a
MELLOYELLO

, trim the yard and get up
the birdhouse, feeder/bath, replace the
baseboard in masterbath, get furniture
out on upstairs balcony, clean the BBQ
and start making temporary travel plans
the moment that

VIA RAIL

starts its regular
corridor schedule. I promised my dearly-
departed that I would suppress typical
travel destinations worldwide and see as
much of

CANADA

as I can; so, hopefully
-- despite the current cautions -- I will be
able to get as far as

VANCOUVER

but
at least

BANFF

! Mostly I'd like to get
out east and wouldn't mind tagging
along with someone who's driving
out there since

ROAD TRIPPING

is
my thang! Love it!
BALL ME!

Watermelon is one
of the most perfect joys of life.
Dripping, sweet, juicy, pretty,
DEEEELICIOUS!

Made a basket
and finished the fence, made
awesome home-made
enchiladas, soaked up some
summer & -- of course -- some
thick-n-dreamy cream!
Lemme be your Summer Breeze!
IT'S JUNE! CROON TO THE MOON
THE SUN COMES UP SOON!
Let's hope that JUNE proves to be
a pleasant, salvific change from the
disturbing 5 months 2020 has thus
far been! I'm back from my 2 days
in OTTAWA for -- nameless politicos.
Listening to OVERJOYED (Stevie
Wonder) and sifting through last
spring's 3 days in NYC. I think I'll
dig up some more video and
maybe post it on MDV.
Yes? No? Either way I'm hoping
to have a juicy, dripping, luscious...
​
is in the works...
​
is here until the new archives
are complete
​
PLEASE USE THEM!
The info is

very valuable to you

!